Birder Friendly Business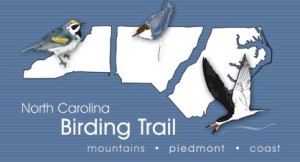 The North Carolina Birding Trail links 300+ bird watching sites and birders with communities, businesses, and educational attractions. But it is more than lines on a map, and birders do more than seek out rare birds. They help others learn about birds; they help scientists collect data; and they can benefit local economies. The North Carolina Birding Trail is a network in many ways, for the benefit of all. Click this link to watch the video and listen as Lena Gallitano shares the story of the NCBT's development and implementation as well as why nature-based tourists, particularly birders, can be a lucrative travel market.
Was the information on this page helpful?
Care to tell us why? Send Explanation